LongeviQuest is pleased to announce the age validation of Chiyo Matsuura of Japan at age 111. She was born in Japan on 2 January 1912. She was a wife and a mother.
Despite suffering a stroke at 99 in January 2011, Matsuura made a full recovery thanks to timely medical care and rehabilitation. Later that year, she received special recognition for her age and resilience. Both Prime Minister Yoshihiko Noda and the city mayor presented her with congratulatory letters on Respect for the Aged Day.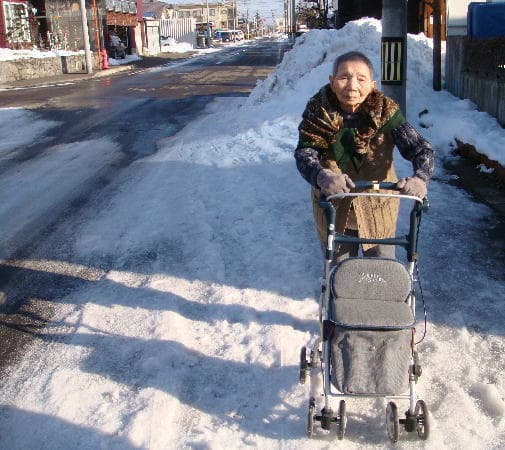 Maintaining her independence, Matsuura continued to visit daycare twice a week in 2013 at the age of 101. Despite the frigid Hokkaido winters, she would stand outside her home, waiting for her caregivers to arrive. Assisted by her cane, she would then get into the car by herself. On her better days, she even enjoyed walks around the neighborhood. Even at 103 in 2015, she remained able to walk independently with the help of her walker. In September 2022, she was reported as the sixth-oldest living person in Hokkaido Prefecture.
Chiyo Matsuura passed away in Asahikawa City, Hokkaido Prefecture, Japan, on 30 January 2023, at the age of 111 years, 28 days.
LongeviQuest congratulates Chiyo Matsuura's family on her posthumous recognition.
For more information, please view Matsuura's Directory Profile here.